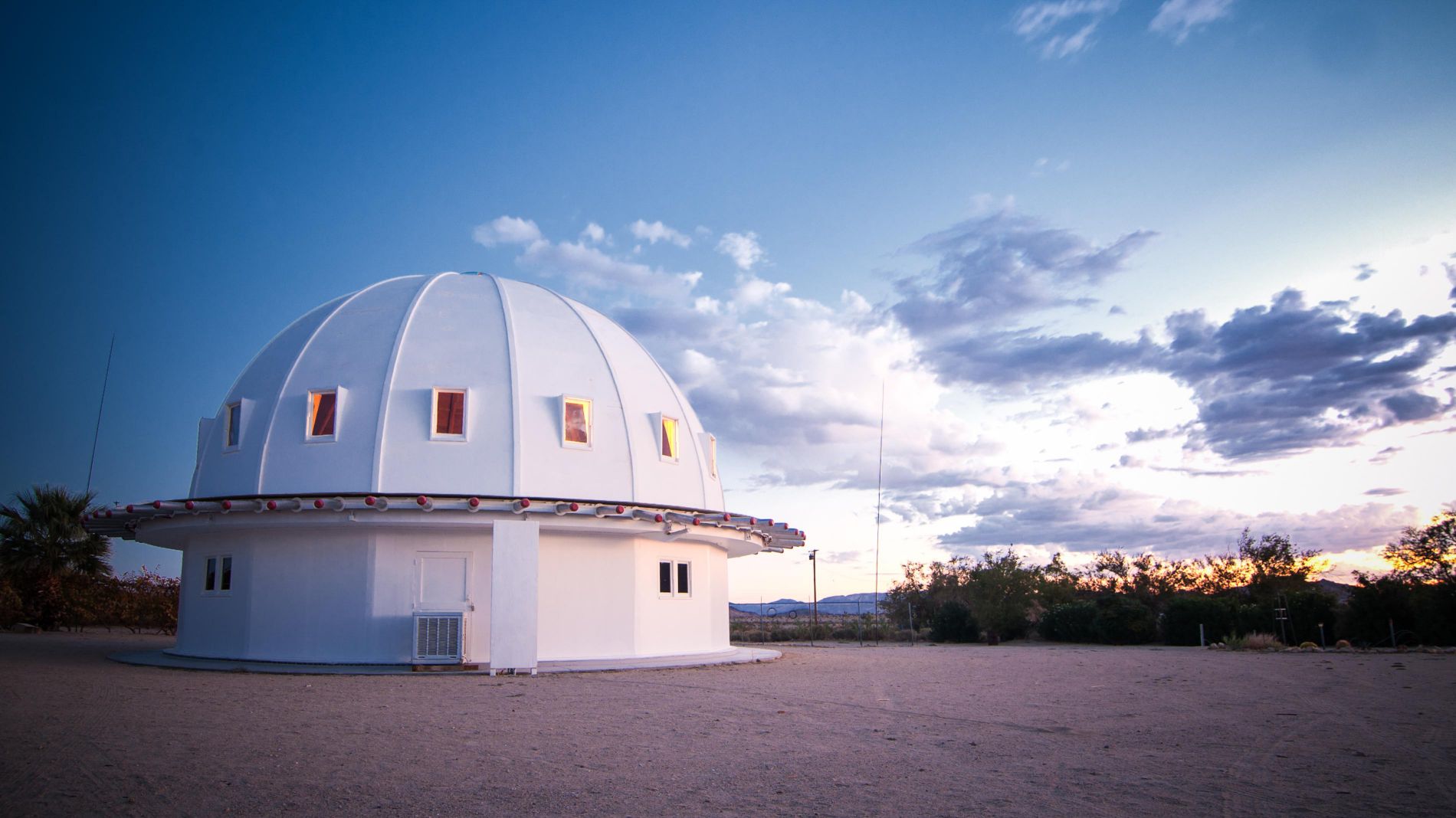 24 Jan

Integratron

This dome-shaped structure located in Landers California may look peculiar but is rich in history and experience. The structure was created by George Van Tassel, who claimed that the Integratron was capable of rejuvenation and time travel. The machines inside started operating in 1957, with the building following in 1959.

Van Tassel insisted that he received advice from extraterrestrial creatures from Venus. After his death, the structure passed through several owners and lay abandoned for a while before three sisters bought it and cleaned it up. If you're visiting a Hot Springs Spa, the Integratron is a great place to meditate.
The Experience
The Integratron stands out from its surroundings. It is a white building that rises 38 feet and measures 55 feet in diameter. The all-wood dome was designed to act as an electrostatic generator and lies in the intersection of powerful geomagnetic forces.
Believe it or not, the entire structure is held together by paint, caulk, and the white adhesive on top. There are no nails, screws, or flashing. Inside, you will find a small stairway that leads to the ground floor, where you will find exhibitions detailing the history of the Integratron. In the upper story, you have access to a 360-degree view thanks to the windows on all sides.
If you seek a sound, relaxing, and rejuvenating experience, the Integratron offers Sound Baths for a solid 60 minutes. The session has singing bowls and that creates a perfect ambiance for reflection. The Karl sisters use the characteristics of the building to create the environment you need for meditation.
The curvilinear structure and the wood in Integratron act as natural amplifiers. Instead of installing the latest stereo system, the building acts as the stereo. You will experience the sound baths on reclining mats and in turn, experience the "sonic healing". Imagine it as a kindergarten naptime for grownups where you enjoy pleasant sounds instead of sleep.
What You Should Know Before Visiting
Integratron sound baths are available on an appointment basis. Popping into the compound from your Hot Springs Spa might work against your interests. It is best to email Integratron and book your appointment early.
You can either schedule a private or public sound bath. In a private sound bath, the experience is limited to you, your friends and your family. Public sounds baths host 30 people and can still be challenging to find at the last minute.
It is wise to dress in layers during the colder months. Ensure that your clothes are comfortable enough for the sound bath and bring an extra pair of socks because you'll have to take off your shoes. There are also plenty of shades and hammocks outside for you to relax in before and after your sound bath.
If you're interested in Integratron, staying in a comfortable resort and spa will complete your experience. The Spring is a leader in comfort and relaxation. We pride ourselves in being the best Hot Springs spa and look forward to assisting you with your relaxation.