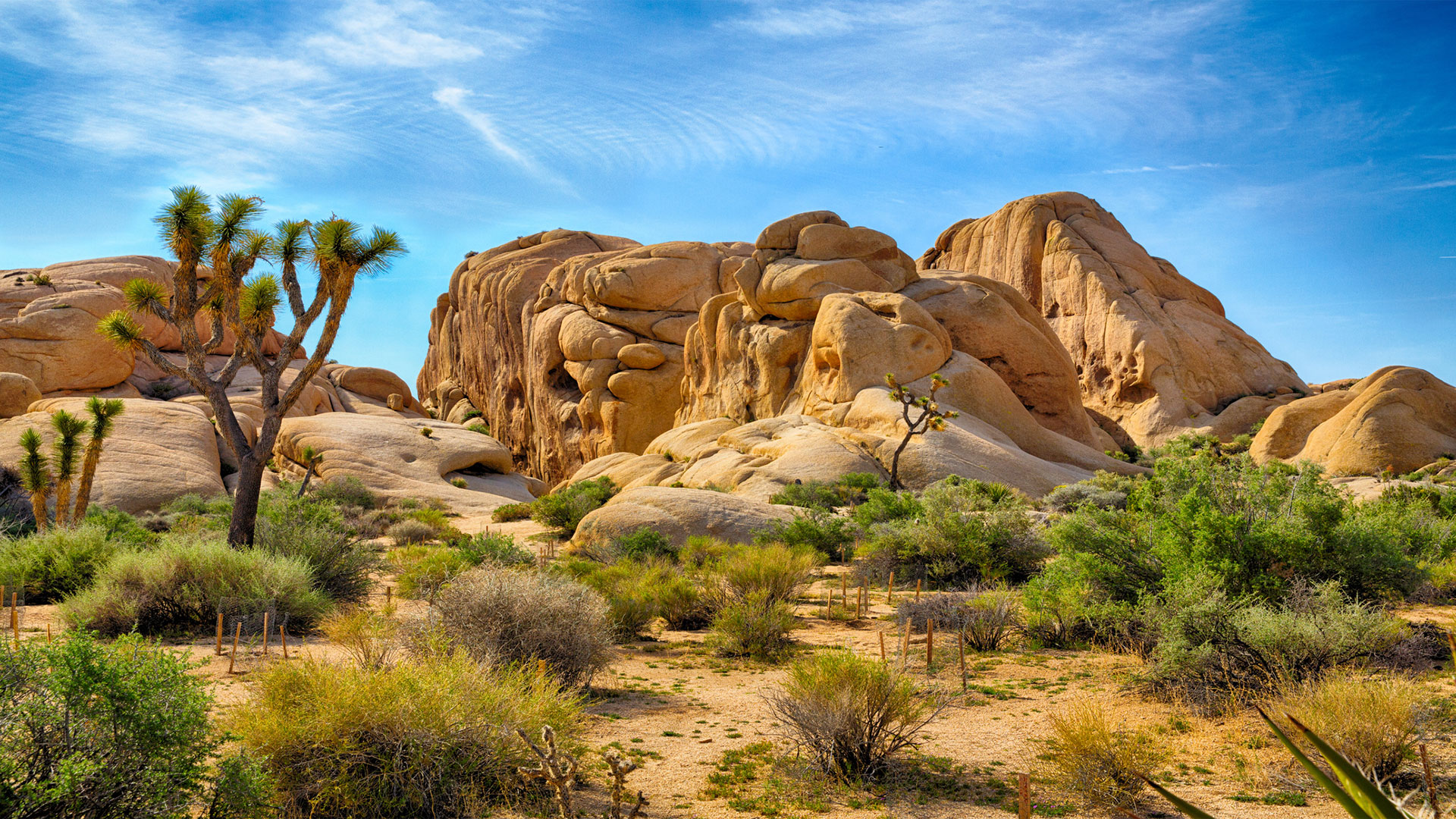 22 Jan

Joshua Tree National Park

The Joshua Tree National Park is a union of two distinct ecosystems, the Mojave and Colorado deserts. The park boasts of a variety of plants and animals, with landscapes shaped by strong winds and occasional torrential rains. As you continue your stay with the best resorts in Palm Springs, take a day or two and enjoy the arid landscape in Joshua Tree National Park.
The Joshua Tree National Park
The park gets its name from the distinct twisted Joshua Trees. Legend has it that the tree got its name from Mormon immigrants who crossed the Colorado River in the mid-19th century. They named the tree after the biblical figure Joshua. Its grotesque appearance gives an illusion of a man with his hands held out in supplication.
Joshua Park is an excellent place to hike and camp. There are different camping locations, each with different views and amenities. Some of the campgrounds are Belle, Blackrock, Cottonwood, and Hidden Valley. If you visit during the off-season, you'll have a better chance of securing a camping site.
The terrain is rough, and the camping sites allow vehicles are horses inside. You'll get to enjoy the real wild in the desert. Since there are no lodgings or sleeping areas inside the park, you can only camp or find accommodation elsewhere. The Spring Resort $ Spa is one the best resorts in Palm Springs and is excellent for an individual, couple, group or family vacation.
Things To Look For
Skull Rock
This gigantic granite rock resembles a skull, hence its name. Due to erosion, it has two depressions that look like eye sockets. To get to this rock, you can follow the Skull rock trail. It is approximately 1.7 miles long and is excellent for leg stretching.
Arch Rock
If you camp at the White Tank Campground, you can take a 0.3-mile hike up to Arch Rock. The eroded rocks come together to form an arch. You can also climb to the top to take excellent photographs. Joshua Tree National Park also has more than 8000 climbing routes, which are excellent for any beginner rock climbers.
Keys View
Your visit to Joshua Park would be incomplete without a view from Keys View. This is the highest point in the park and offers a panoramic snapshot of Coachella Valley, Mount San Jacinto, and Mount Gorgonio. The Salton Sea shimmers in the background towards the southeast.
Barker Dam
Also known as the Big Horn Dam is an artificial water reservoir constructed by CO Barker and other cattlemen in the early '90s. It's located within the Wonderland of Rocks and is a great relaxation point after a hike.
What If You Have a Dog?
Many guests often find themselves conflicted when traveling with their pets. Fortunately, Joshua Tree National Park allows pets inside. While you cannot take your dog for a walk in every part of the park, you can still enjoy your stay together. Alternatively, you can board your pet when you go hiking to give you more flexibility.
If you prefer not to camp throughout your holiday, find one of the best resorts in Palm Springs for relaxation. The Spring Resort and Spa is an excellent location to have a massage and detoxify after camping.