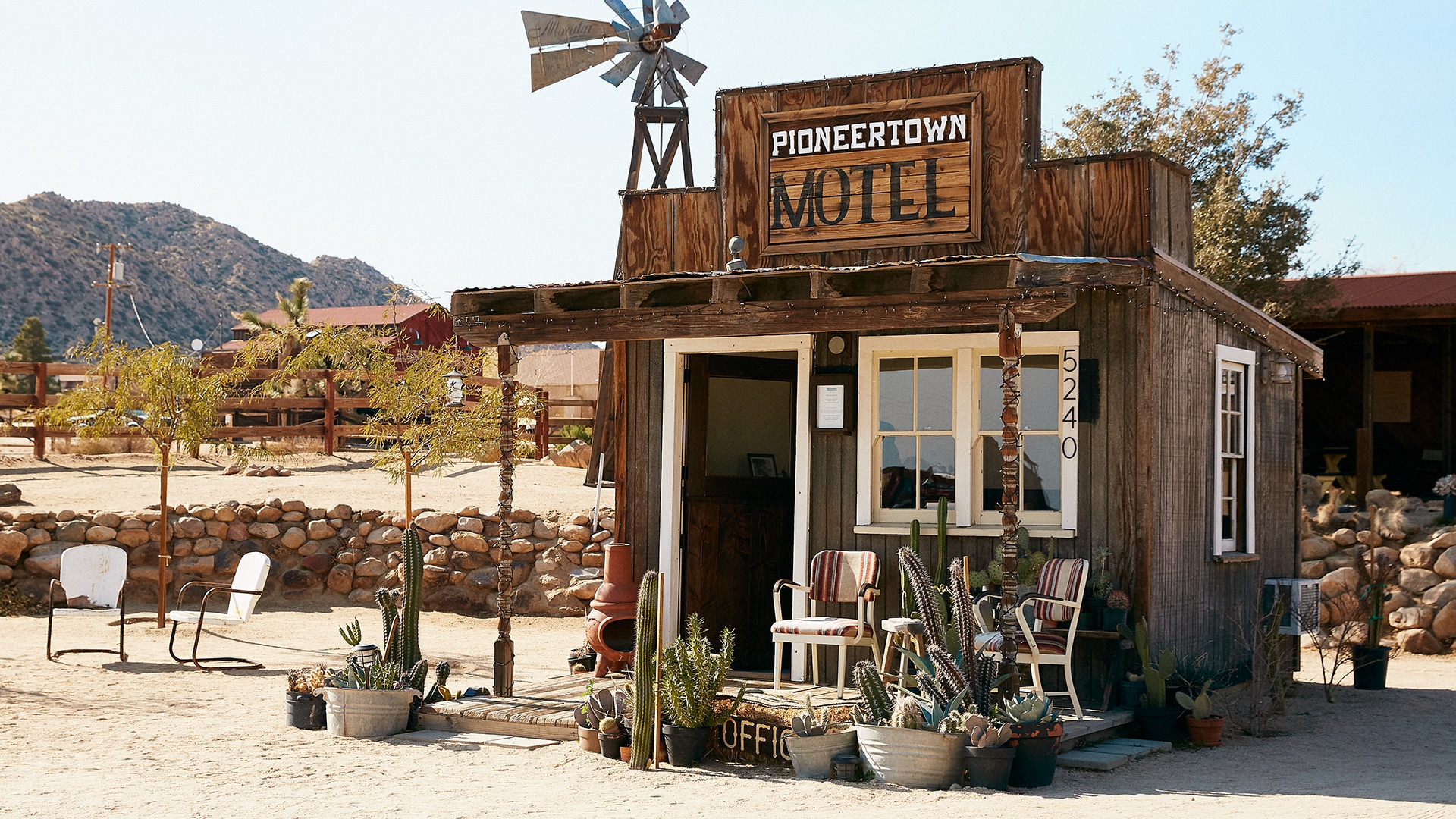 26 Jan

Stay at A Hot Springs Resort and Spa While Touring Pioneertown

Pioneertown is a small curious town located only a dozen miles from Joshua Tree in the Mojave Desert. The historical town goes as back as 1946 in the Wild West. It started when Dick Curtis shared his dream of having a living movie set.

His dream quickly attracted investors who created a small town to shoot their movies in. If you're staying in a Hot Springs Resort and Spa this season, consider adding this vibrant town to your itinerary.
Pioneertown
Curtis's dream was straightforward- to build a town where they could work, play, and live with co-workers and their families. The town is easily accessible from Los Angeles and Palm Springs and served as a filming location, permanent home and vacation destination for actors, filmmakers and ranchers.
Unfortunately, things didn't work out as expected. In 1948, Dick Curtis stepped down from the presidency and the company chose to focus on supplying production companies. Fortunately, a movie producer by the name Philip N. Krasne happened to enjoy the town and signed a 25-year lease to develop the town.
More than 200 productions were made in Pioneertown. Some famous titles include Cisco Kid, The Range Rider, Annie Oakley, The Adventures of Jude Roy Bean, and Buffalo Bill Jr. The town seems stuck in the past, with plans to expand its amenities abandoned years ago.
However, the absence of luxury amenities such as golf courses, airport and shopping centers seems to be the main attraction. The town has a thriving creative community that invests in activities such as yoga, astrology, sound baths at Integratron, pop-up desert eateries, and caravans.
One of the most famous locations in Pioneertown is Pappy and Harriet's. It's a small roadside structure that initially served as a watering hole and a biker hangout in later years. Now, it is a popular bar, music center, and restaurant, serving bikers, hipsters, and families all looking for an experience.
Musicians such as the Arctic Monkeys and Paul McCartney have performed here. The building almost seems to sprout from nothing. Given the desert location, there isn't much around but the experiences are still worthwhile. If you're hoping to mingle with people besides the guests at your Hot Springs resort and spa, Pappy and Harriet's is an excellent spot.
While the young folk are increasingly becoming attracted to the town, not much has changed. Older folk still reside in Pioneertown, giving it life despite the searing hot temperatures and the absence of amenities. However, for most people, escaping the regular city life to experience a town set in the 1950s is the ultimate sophistication. The buildings are old and usually made of wood, creating a picturesque appearance.
Visiting Palm Springs?
If you're planning a visit to Palm Springs, don't forget to add Pioneertown to your list. You get to experience the real spirit of the Wild West captured in the old buildings in the desert. After a long day of exploration, music, and photography, head on down The Spring Resort and Spa – the best Hot Springs Resort and Spa.